Academic Programs
The Indus National School is not just an ordinary school which provides same set of subjects.
Our motto is to inculcate and encourage creativity and allow the child to decipher as many avenues he/she can discover.
Hence we provide variety of subjects under C.B.S.E. Stream.
Graphic Engineering
Multimedia and web technology
Graphics design
Fine arts
Fashion studies
Creative writing and translation studies
Agriculture
Business studies
Accountancy
Academic Curriculum
The policy of Indus National School is to allow questioning from the student creativity as well as experimentation together with class room teaching we make learning a holistic program for students.
We give our students
Innovative teaching programs
Student evaluation
Remedial classes for weak students
Student counseling
Career counseling
Interactive boards and Audio visual program
Faculty
Every teacher and student at Indus is trained to gather knowledge from beyond their classrooms and not limit themselves merely to textbooks.
Teaching Methodology
Smart Classes
Our class room are eco-friendly with spacious and well ventilated environment apart from basic C.B.S.E. subject which shall be the structural courses we shall also give general classes on
Speech Development
Reasoning Logic and Critical Thinking
Auditory Processing
Remedial Reading
Writing
Spelling
Grammer
Audiovisual Teaching Aids
To make teaching process more effective.
To Create interest in different groups of students.
Involve intimation in objectives.
Following child concerned learning process.
Develop easy and understandable learning material.
To include observation skills in students.
Developing lesson plan and build interest.
Sharpen communication capabilities.
Making learning active with visual display.
Class room interaction and discussion.
Under fine arts we have:
Independent curators international fellowship
Drama / Dance
Visual and performing acts dept
Facilitation Media
LCD Projector
TV Computer
Film Projector
V.C.D. Player
Virtual Classroom
Multimedia Techniques
Classroom Features
Experienced and highly qualified faculty
Exclusively designedstudy material
Specialized teachers
Remedial classes
Special classes for students faring below 50% in semestrial exams.
Psychology therapy in copying and learning.
Prent and teacher interaction sessions for students below 50% marks regularly.
Separate Home Science skills for girls from classes 7th onwards.
Table laying for different occasion.
Cooking
Personality grooming
Library
A well equipped extensive library with a wide range of books, newspaper, journals, magazines, periodicals, educational CD's.
Internet facilities shall be provided and also international E-libraries shall be provided to students.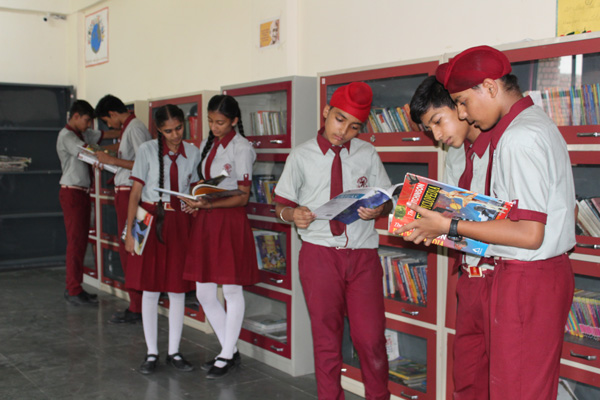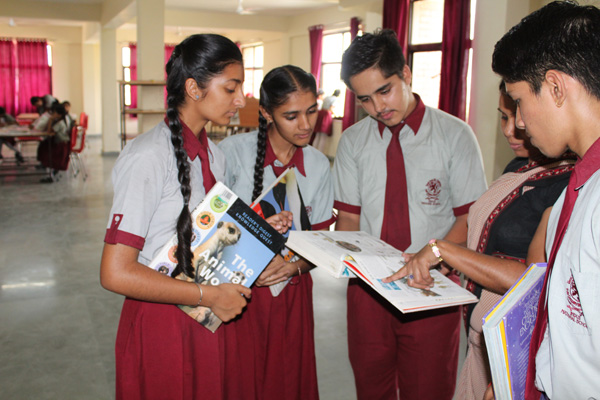 Labortatories
Computer Laboratory
Computer laboratory is well equipped with internet and multimedia.
Language Laboratory
Language laboratory shall be equipped to cater to foreign language.
The audiovisual program shall be used to hone reading, writing and art of speaking skills.
Mathematics Laboratory
Mathematics and science Olympiad along with various seminars on mathematics shall be given to students to participate in all interactive learning skills. Well equipped PHYSICS CHEMISTRY AND BIOLOGY LABORATORY is provided.
Extra Curriculum Activities